We believe that being of service to others is the path to mutual happiness.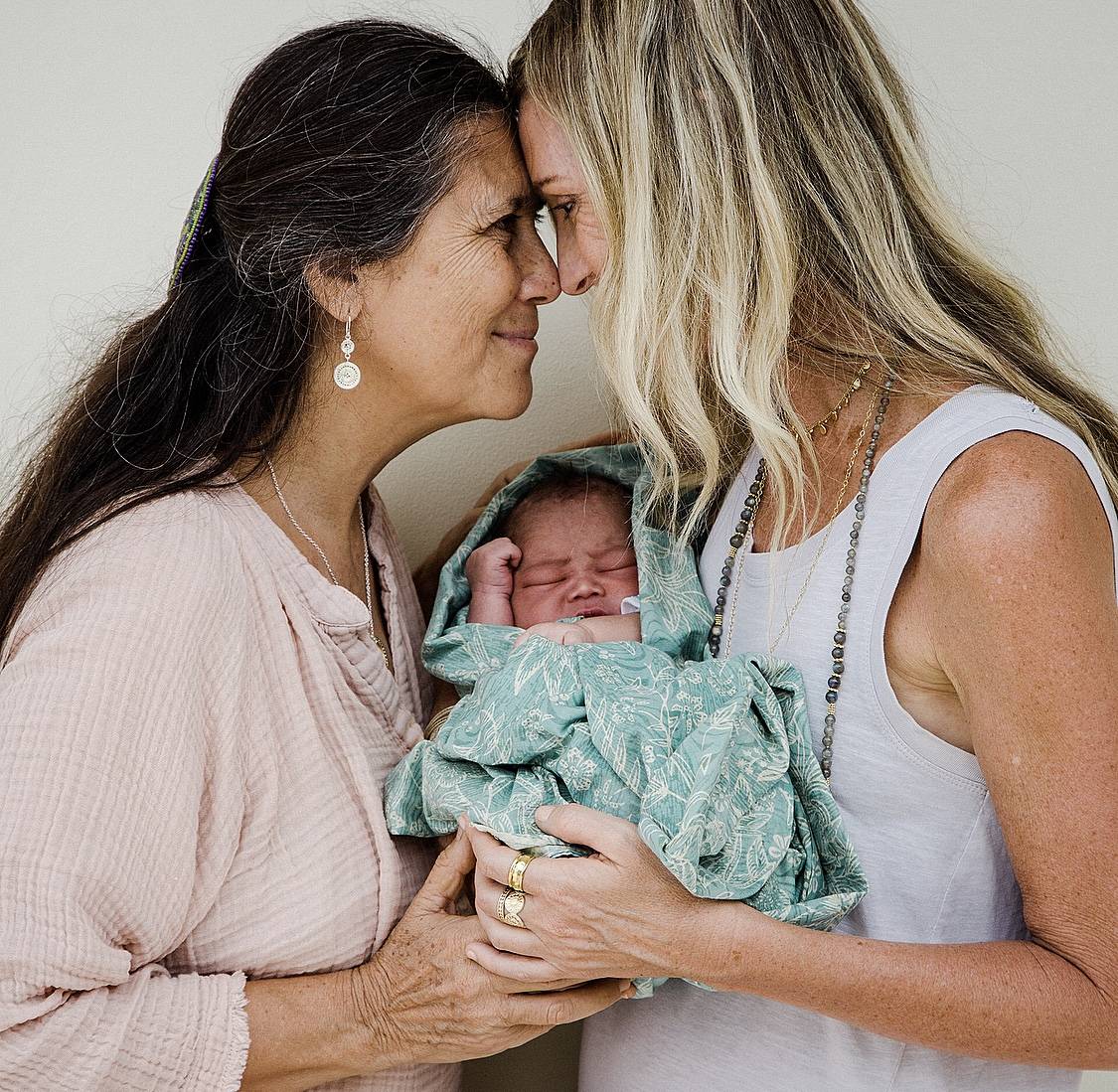 Let's start at the beginning...

While our founder, Becky, was living in Bali she fell in love with the beauty of Balinese culture and met many incredible people, including Robin Lim, founder of Bumi Sehat.
Robin, a trained midwife, saw a need in the community for safe, free healthcare for pregnant women and their babies and created Bumi Sehat, a non-profit organization that provides free maternity care for pregnant women, mothers, and their babies along with healthcare for all those in need in Indonesia. She is truly a modern day Mother Theresa, voted CNN's hero of the year in 2011. Becky was so inspired by Robin, she knew she needed to put her creative talents to use to help reach a larger audience. The Circle of Life collection was born, our longest standing and most popular philanthropic collection.
Over the years, we've partnered with various organizations that have touched both Becky and our team with their mission to serve those without a voice. Whether that's supporting the rehabilitation of orphaned elephants in Africa or the education of school girls in Morocco, we're committed to partner with organizations that share our core values and give back to our communities.
Sheldrick Wildlife Trust
Protecting orphaned elephants in Africa
We created this charity capsule collection to help raise funds for the Sheldrick Wildlife Trust's Orphan Project. 30% of all proceeds go towards supporting growth of young elephants who have lost their parents to poaching, malnourishment or natural causes. Each piece helps us honor these special creatures.
Visit their site for more information.
---
Bumi Sehat
Supporting safe and healthy births in Bali
The circle of life is designed to symbolize the sacredness of human life. This collection was created in partnership with the Bumi Sehat Foundation, with 30% of all proceeds going to help provide care for expectant mothers and their babies in Indonesia.
Visit their site for more information.
---