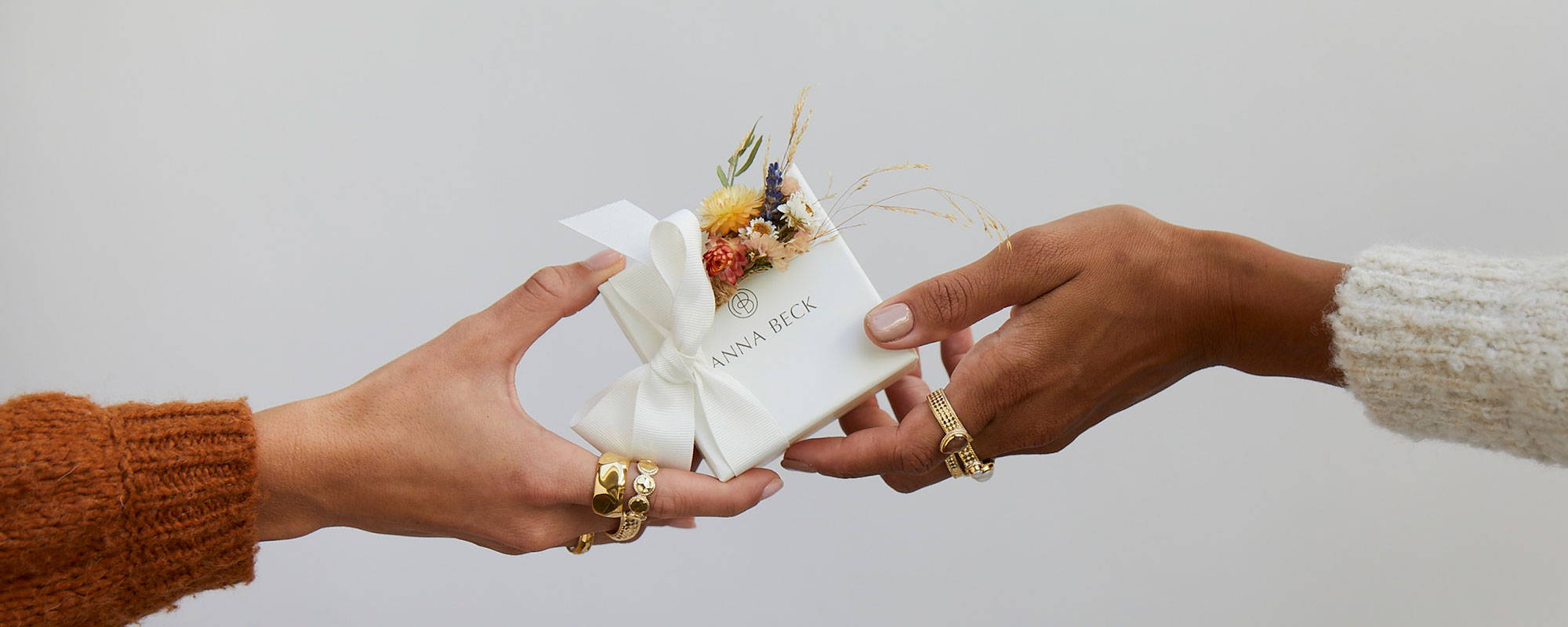 Gift Sets
Perfect pairs ready to give to someone special that save you 15% off when purchased as a set.
Two Types of Gift Wrapping
A simple ribbon or a deluxe floral bundle gesture, our gift-ready packaging can be shipped directly to your recipient. Read more about our two options.
Personalized Gift Messaging
Include a personal message and we'll include a handwritten note to your lucky gift receiver.
Gift Cards Available
E-gift cards are delivered instantly and are always in her size.
Stones With Meaning
Stones that have personal meaning to the wearer make the most incredible, connected gift ever.